BUDA MIDWAY.
ACCESS TO AUSTIN. TEXAS. THE NATION.
If you are a site selector weary of searching for superior warehouse, flex, or distribution space along the booming Central Texas, IH-35 corridor—this campus of thoughtfully designed Class A industrial space may just be what you're looking for. 
find out WHAT MAKES BUDA midway the right choice for your business.
Austin is pretty much built out.
Online retailers are vying for space, and Tesla is driving fierce competition among its suppliers to find affordable, ample industrial and warehouse facilities. The demand for nearby commercial space is outpacing development. So we're building a new industrial campus in Buda, TX.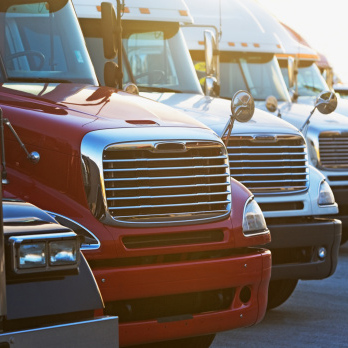 Located in Buda
15 miles from Austin and 17 miles from Austin Bergstrom International Airport, the property offers easy-on, easy-off access to the major highway systems that connect every city in the state combined with affordable, outside-Austin-city-limits pricing.
QUICK ACCESS
Near the geographic center of the state, at the crossroads of IH-35 and SH-45, Buda offers quick access to Austin, Round Rock, and Temple to the north; San Marcos, New Braunfels, and San Antonio to the south.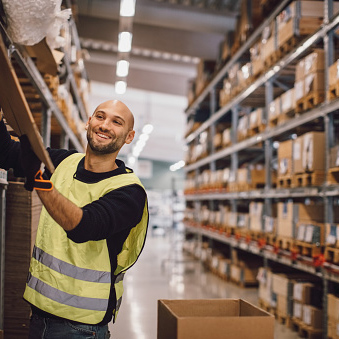 HOT SPOT
Perhaps that's why some of the majors have already chosen Buda. US Foods and other well known companies have already established large-scale facilities here.
Buda—a thriving city with a small-town feel—is a close-knit community with historic charm.
The Outdoor Capitol of Texas with 13 parks across 268 acres of parkland
A growing community - Buda offers proximity to Austin with a small town feel and approximately 50% more home-for-the-buck
Attractive incentives available including "Triple-Freeport" exemptions
A mix of local establishments, Austin names and national brands exist in Buda, including Tavern on Main, Hat Creek Burgers, the region's only Cabela's, and much more
Scroll through the images below to discover more about Buda, TX
Buda, Texas:
A Thriving City Ready for Industrial Development
17 miles from Austin Bergstrom International Airport
On the IH-35 corridor at the SH-45 junction
Easily access every major Texas highway
Close to both Samsung's Austin campus and the Tesla Gigafactory
One of the few cities to offer "Triple Freeport" exemption on qualified inquiries
Incentive programs offered by both The City of Buda and Buda Economic Development Corporation
* Metrics provided by Buda Economic Development Corporation, 2021
Rich with culture, history and community, Buda, Texas has the perfect blend of boutique shops and chain comfort.
WHY BUDA MIDWAY INDUSTRIAL PARK?
For the right tenant, this property clearly checks all the boxes in terms of location and access.
More importantly, Buda Midway's architectural plan is unexpectedly handsome; the landscaping attractive and visually interesting, and the developer's ethos both community-invested and neighborly.
Buda Midway Industrial Site
Features & SPECS
Well-priced for the quality and amenities it offers, the second phase of this ground-up development will deliver in fall 2023.
Phase two includes four buildings on 40.2 acres totaling just over 382,000 square feet
Building 4: +/- 87,360 SF Rear Load
Building 5: +/- 120,000 SF Rear Load
Building 6: +/- 82,280 SF Rear Load
Building 7: +/- 92,580 SF Rear Load
Rear Load: 151 - 210 Parking Spaces, 27 - 33 Dock Doors Per Building
Column Spacing: 52' x 60' - Typical with 60' Speedbay
Buda Midway is beautifully landscaped with trees, greenery, and retention ponds designed to complement the City of Buda itself,
and is an integral part of the economic and social fabric of the community—a good neighbor providing jobs and giving back.
Buda is exploding with new eateries, shops, and experiences that give the city unique character while keeping up with the leading surrounding cities in terms of standard offerings.
Explore the restaurants, shopping, specialties, and more when you click through to any of the locations provided on the map below.
UNITED PROPERTIES IS CREATING DEEP ROOTS IN THE AUSTIN AREA
United Properties—the project developer—has been creating deep roots in the commercial real estate industry for more than 100 years. Founded in 1916, this Minneapolis-based company imagines new possibilities in real estate to help enrich communities and create lasting legacies. Tapping into the energy and diversity of Austin, United Properties' third operating location looks forward to putting down deep roots in the Austin community. Privately held, United Properties is part of the Pohlad Companies, owners of the Minnesota Twins, NorthMarq, and other ventures. 
Sustainability, energy reduction and green real estate development are important parts of their work as an investor and developer. They believe their buildings can have a profound impact on their communities' natural environment, economy, health and productivity, and this belief comes through in their design.
Buda Midway Phase 2 TIMELINE
Groundbreaking | Summer 2022
Expected Delivery | Fall 2023